Adventure Destinations in India: In recent years India has emerged as one of the world's most popular Adventure Destinations. One of the main reasons for this is the huge variety of adventure activities that are possible. Most people looking for India adventure travel destinations head to the far north mountains, and the beaches of Goa. Here are the best places to unleash your adventurous side.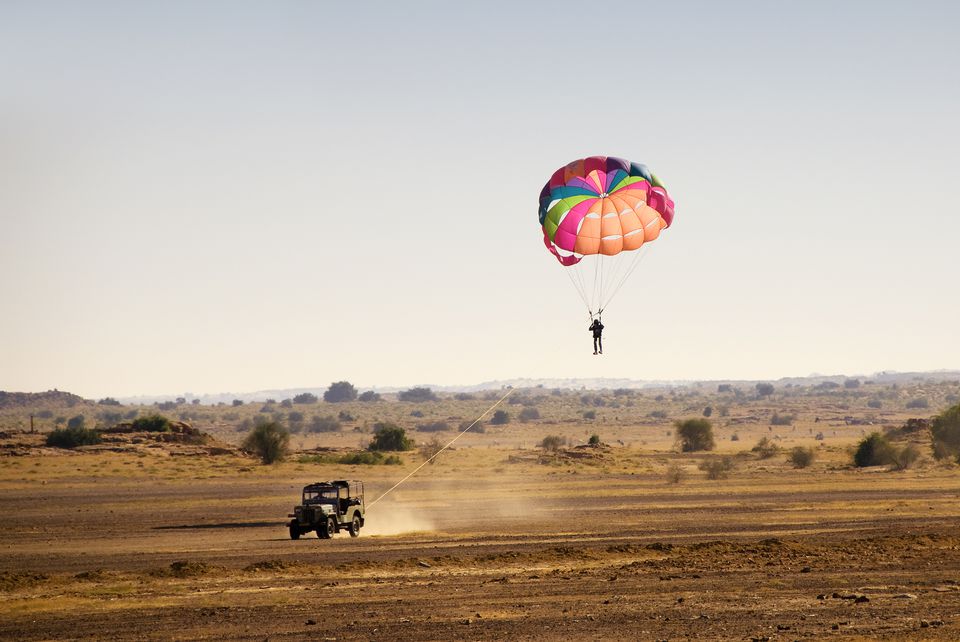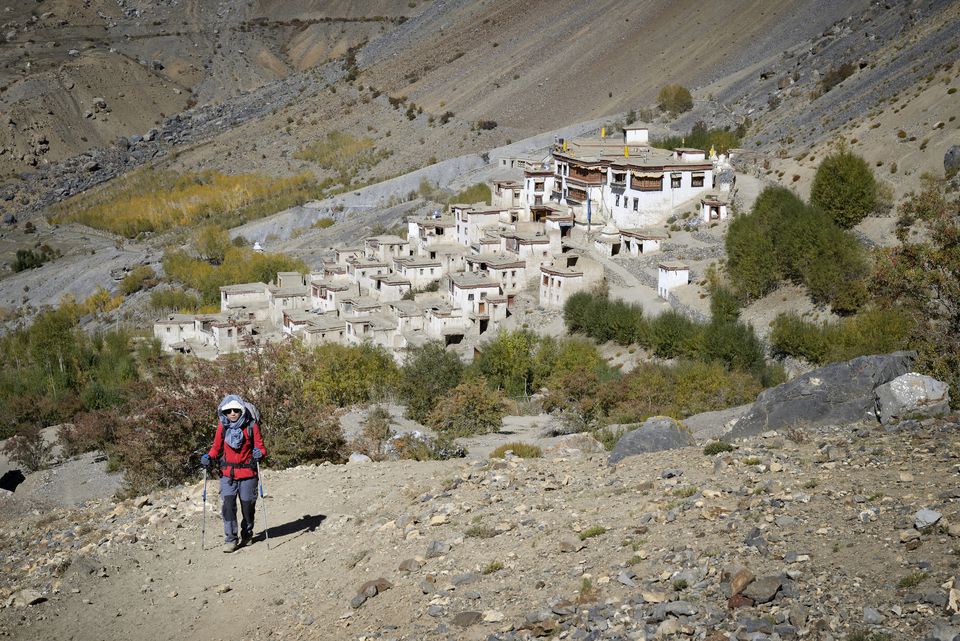 Leh is the most common entry point to India's far northern region of Ladakh. This remote place has become a popular tourist destination since Ladakh was opened to foreigners in 1974. It offers two of the world's largest mountain ranges, alpine desert, and dry barren landscape full of historic Buddhist monasteries. Nature and adventure lovers will find excellent hiking and trekking opportunities around Leh. There are also many longer trekking trails to choose from, as well as white water rafting and travel on Khardung La, the world's highest motorable road. It's also possible to ride Bactrian camels in the Nubra Valley.
2.Spiti
The spellbinding Spiti Valley, located in remote Himachal Pradesh, is often proclaimed by those who see it to be world within a world. With an average height of around 12,500 feet above sea level, it consists of stark high-altitude alpine land. This is scattered with small villages and monasteries, and enclosed by soaring peaks crowned with snow. Possible adventure activities include trekking, yak safaris from village to village, tracking wildlife, mountain biking, and white water rafting.
3.North East India

An untouched paradise for those who really love to get off the beaten track, India's remote northeast region is an adventure lover's delight! There are tribes to visit, wildlife to spot, peaks to climb, caving, trekking, butterflies, living root bridges and jungles.
4. Manali

Manali, with its soothing backdrop of the Himalayas, offers a blend of tranquility and adventure that makes it one of northern India's most popular tourist destinations. You can do as little or as much as you want there. It's a magical place bordered by cool pine forest and the raging Beas River, which give it a special energy. Anyone looking for thrilling adventure sports will love Manali. Fishing, white water rafting, skiing, mountaineering, hiking, and paragliding are all on offer in or around Manali. You'll find many companies there that organize and run adventure tours.
5. Uttarakhand
Uttarakhand, bordered by Nepal and Tibet, and shadowed by towering Himalayan peaks, is full of unspoiled natural beauty. Ancient holy places, forests and valleys, and an abundance of trekking options are some of the attractions that draw adventurers. The Valley of Flowers is a popular seasonal trek.This high-altitude Himalayan valley has around 300 different varieties of alpine flowers, which appear as a bright carpet of color against a mountainous snow capped background. For a pristine mountain trek in Uttarakhand, head off the beaten path at Kalap.  If you'd prefer less strenuous activities, head to the hill station of Nainital, where you can go boating on Naini Lake, take nature walks, and go horse riding and rock climbing. White water rafting and stand up paddle boarding are possible at Rishikesh.
6. Goa

Goa is the best alternative to the mountains for anyone looking for adventure and adrenaline in India. There are almost 100 operators to offer you just about every type of adventure activity imaginable, including water sports, go-karting, scuba diving and snorkeling, hiking, fishing, and dolphin (and crocodile!) sightseeing trips. The Goa Hiking Association organizes a major trekking program in October each year. The Goa Branch of the Youth Hostel Association of India also runs 9 day National Trekking Expeditions in Goa every December.
7. Rajasthan

Fancy experiencing India on camel back or in a hot air balloon? Both are possible in the desert state of Rajasthan. Excellent desert camel safaris are offered in and around Jaisalmer and Bikaner. Alternatively, it's possible to go hot air ballooning in India around Jaipur, Pushkar, and Ranthambore National Park.
And, don't think you need water to go parasailing! Jeep-pulled parasailing now takes place in the Thar desert around Jaisalmer.
You can also go zip-lining with Mehrangarh Fort as the backdrop in Jodhpur, or zip-lining over 15th century Neemrana Fort Palace near Delhi.
8. Gangtok

Gangtok, the capital of Sikkim, is constructed on a cloudy ridge 5,500 feet above sea level.  When the clouds clear, it's possible to see all the way to Khangchendzonga's soaring peaks (the world's third-highest mountain, Khangchendzonga National Park was listed as a UNESCO World Heritage site in 2016). The city is refreshingly clean and well organized, and most tourists spend a couple of days there to make travel arrangements and see the sights. It's a popular base for those heading off on treks.
Unfortunately, Sikkim currently doesn't have an airport (one is being built in Pakyong near Gangtok and it's scheduled to open in 2016). Getting to Gangtok requires a four hour drive from Siliguri in West Bengal, where the nearest trains station is. The nearest airport, at Bagdogra, is about 45 minutes from Siliguri.
9. Nathu La and Tsomgo Lake
Nathu La, 3 hours east of Gangtok on the Chinese border, was a major passageway on the Old Silk Route between India and Tibet before it was closed in 1962.  The border consists of a lone barbed wire fence, and you'll get the strange thrill of seeing the Chinese soldiers on the other side. Unfortunately, only Indians are allowed to travel this far though, and only on Wednesdays, Thursdays, Saturdays and Sundays. A special permit is also required and can be obtained through a registered travel agency in Gangtok.
With a permit, foreigners can go up to Tsomgo Lake, also called Changu Lake, 27 kilometers (17 miles) short of Nathu La. This spectacular high-altitude (12,400 feet) glacier lake remains frozen until May. For a quirky experience, ride a yak there!
10. achung, Lachen and Yumthang Valley
In far North Sikkim, 6 hours from Gangtok and 9,000 feet above sea level near the Tibetan/Chinese border, Lachung and the Yumthang Valley dazzle visitors with dramatic pristine scenery. Lachung served as a trading post between Sikkim and Tibet before Tibet was annexed by China.  Now, it's the base camp for the renowned Rhododendron Valley Trek from Yumthang Valley to Lachen Valley.  Other attractions in the area are Lachung monastery, Yumesamdong (Zero Point), and the astonishing high-altitude Gurudongmar Lake (it's one of the world's highest lakes, at more than 17,000 feet above sea level).
North Sikkim is a restricted area and it's necessary to obtain a special permit to visit it. You'll need to make your travel arrangements through a registered tour company, which will also organize the permit for you. This can be done in Gangtok. Note that the Yumthang Valley is closed from December and March due to heavy snow, and foreigners are only permitted as far as…